Thymallus arcticus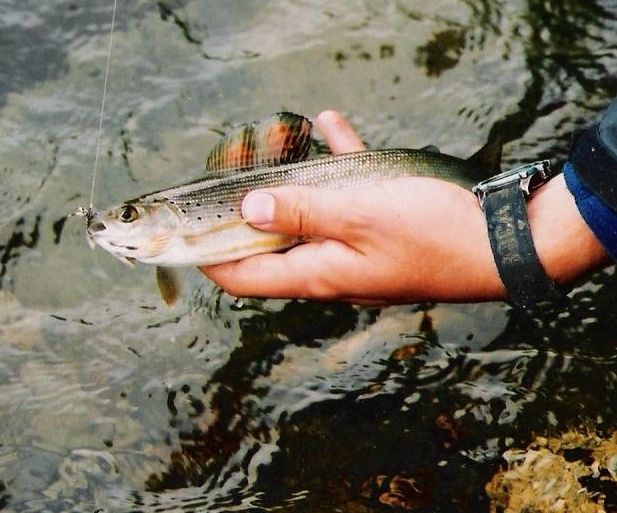 I wind about, and in and out,
With here a blossom sailing,
And here and there a lusty trout,
And here and there a grayling...
-Alfred, Lord Tennyson,
The Brook
He weighs ten ounces at best, but somehow his rise makes my heart skip like an old 45. His dorsal fin is more a sail than a rudder. He is small but strong. In a month, his Arctic home waters will try to freeze, suffocate, and starve him to death. Maybe he'll survive.

When the sail catches wind, he is a poem etched in flowing glass.